After 5 years, masters finally get chance to shine on Armory track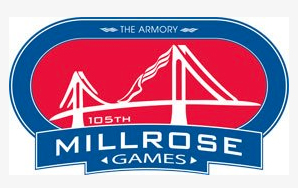 Five years after USATF was supposed to hold masters indoor nationals at the
Armory track
in Manhattan, the oldsters get their chance at 2012 Millrose Games. 
Norbert Sander
, head of the Armory, pulled the plug after a 2004 promise when he
couldn't see enough dollar signs.
 But now he'll throw us a bone by letting masters continue the tradition of running 4×4 relays at the
Millrose Games
.
Phil Felton
, the Penn Relays masters majordomo, shares information on masters relays at the Millrose Games.
Here's what Phil shares from Devon Joan Martin on the Millrose masters events:
We are thrilled to announce the Masters Relays at the Millrose Games scheduled for February 11:
Millrose Games
Masters Women 4 x 400m Relay
Masters Men 4 x 400m Relay
We have changed the format of the relays to take advantage of the faster (and bigger) Armory track. Â We will take the following teams in each of the men's and women's 4 x 400m race:
Top 40+ teams
Top 50+ teams
Top 60+ teams
This will create more excitement as the top teams will likely set American or World Records in each age group on this very fast track!
As always, all relay members must be 2012 USATF members of one club. Â No all-star teams allowed. Â Please remind your athletes to get their 2012 USATF numbers with the appropriate club affiliation. Â You can provide up to 6 team members for each relay (4 + 2 alternates). Â Qualifying Times must be from January 1, 2011 through January 22, 2012.
Registration Deadline is January 23 and all applications will be submitted to me via email. Â Please send the following information:
Team Name:
Qualifying Time:
Name of the Meet:
Race Result Website:
Names, Birthdate & Citizenship of Team Members:
Please don't hesitate to contact me if you have any questions.
We look forward to fast masters racing at Millrose!
Best,
Devon Joan Martin
Club Director for the Millrose Games

December 14, 2011