Wonders Never Stop: Earl Fee's book of poetry shows his spirit, wit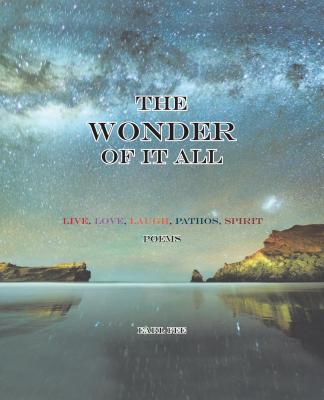 Canada's Earl Fee, named "The Great" by Peter Taylor, produces world records and fitness books with regularity. But last year, he outdid himself by issuing a book of poetry. Titled "The Wonder of It All," the 224-page delight (Trafford Publishing) touches on dozens of topics. He makes you laugh, reflect and remember. He goes short and long. Sample: "The Karate Chop" Two inches of solid pine was fine, / He'd break it without whimper or whine. / Then the day of the hysterical joke: / His broken hand told it was knotted oak. Masters track makes several cameos, including one illustrated by a Francesco Lopez photo showing Earl in a WR 200-meter hurdles at Puerto Rico. "Old Suckers Never Stop" starts: "Just look at that old sucker go!" / marveled the students as I propelled / my near sixty-five-year-old bones across the finish line / on the desert dry indoor track at York U. / I had just used up three-hundred meters of my life / in a stressful forty-four seconds, / even beating some of these teenagers who had not yet / the secret of Dedication."
Trafford normally charges $61.50, but the 8.5-inch-square softcover can be had for $20.90 on Barnes & Noble.
In his blog, Earl writes:
I class myself with the general population and certainly not with the elite poetsĀ  or most modern poets.Ā  So my preference is the more understandable poems like Carl Sandburg, Robert Frost, and Walt Whitman. For example, Robert Frostā€™s most popularĀ  poem is a simple one: ā€œStopping by Woods on a Snowy Evening.ā€Ā Another very popular poem is ā€œFlanders Fields,ā€ also beautiful in its simplicity. I believe the more conversational, informal, familiar type of poems will be more popular with the general public. Hence,Ā I prefer poetry with a lot of word pictures, not photographic in detail but expressing a picture with feelings,Ā  After all this is what poetry is all aboutā"€feelings.Ā 
Earl is too humble. He may not be in the class of Carl, Robert and Walt, but he's way better than your average Joe in the free-verse game. His 114 poems, some ranging to several pages, are creative, accessible and often topical. (Appreciate the 92-line "The Iditarod" or "The Collisions that Shook the World" written several days after 9/11.) Earl writes of war, love, humor and spirituality.
Illustrations are intriguing as well, including well-chosen images from stock photo services. And every poem is set against the background of one of four acrylic paintings by Earl's late brother Maurice. Pretty classy.
With M85 looming in March, Earl spent some time on a book tour, including this library visit in June. Look for more records to fall in 2014.
In the introduction, Earl explains the book title:
Any day that we do not hear the voices of our 14 billion year old still evolving universe: revel in a vibrant golden sunrise or a soul stirring sunset, the magic clouds and a clear blue sky, or an awesome starry night; appreciate a walk in nature, or appreciate our fellow man and creatures; is a wasted day. Our lives are too outwardly materialistically oriented, whereas they should be more inwardly spiritually sensitive.

In my city I sadly miss the nightly display of our universe. In the county this spectacle so available each night in the crisp clear air-is normally taken for granted. We need to be more appreciative of the 100 billion galaxies and roughly 100 billion stars in each galaxy and with some stars so monstrous that it would take a jet plane about 1100 years to travel around them. Hence, it is impossible that we are alone in the universe. Recent research by astronomers reveals the universe is no doubt teeming with trillions of worlds like our own. We need to be forever grateful to be a finite part of our infinite, mind boggling, universe that defies description. Therefore, hopefully these few words will be food for thought-and these meager offerings of poems and impressive professional photos will awaken some spiritual
appreciation and gratitude for the wonder of it all.
To me, Earl is more than great. He's a wonder who inspires on the page as much as the track.
Consider sharing his work with your masters track friends.


December 3, 2013