Who's Who of masters milers set for Jim Ryun Festival of Miles
Christian Cushing-Murray, Brad Barton, Tim Gore, Ahrlin Bauman, Peter Magill, Hector Hernandez, John Gardiner, Ron Kochanowicz, Ray Knerr, Jim Sorensen, David Allison, Ciro Melendez, Jayson Fultz
and
Greg Houlgate.
Meanwhile,
Paul Greer
of the San Diego TC has unveiled the event page for the Festival on June 5.
See it here
on Facebook.
The flyer
for the meet also indicates 16 races are planned (4Ч4, naturally). The masters men's race is for anyone under 5 minutes, and the masters women's race is for top 12 entrants. One is
Chris Gentile
, who's been doing speed work lately with 400s and 800s in competition. If you're late to the party, here's
my recent interview
with Jim. I'll be covering it.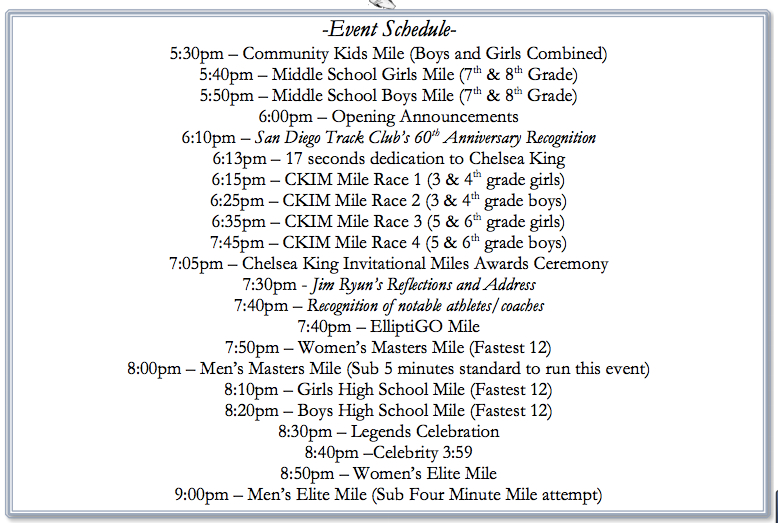 Organizers of the Jim Ryun Festival of Miles have shared a list of masters men expected to compete. It's stunning — among the best fields ever assembled. Entered are record-holders and world-class runners

May 9, 2014