Master Masters Athlete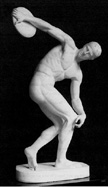 Joined: Thu Sep 07, 2006 2:01 pm
Posts: 250
Location: Chico, CA
I think it would be unfortunate if the USA Masters split from USATF. Track and field is dying in America. Masters and Youth track keep the sport alive. Active older athletes encourage young people to take up the sport through family tradition and personal example. College athletes who normally would retire from the sport at graduation often continue because of examples set by masters athletes.

The USA is successful because we are the richest, most powerful country in the world. The sport draws from a talent-rich gene pool. Our success is not due to professional coaches at the high school level or to our Olympic training programs (too little, too late). Increasingly, high school track programs are staffed by poorly trained part-time coaches. The cash-strapped educational system does not appreciate the value of well-funded athletic programs. The sport is rotting at the grass roots level. Soon, even our genetically gifted talent pool won't be able to compensate for 2nd rate high school programs. We still have some excellent programs, but most are due to the sweat of a few die-hard, dedicated professional coaches who run their programs on a shoestring.

Our professional physical education programs in universities no longer emphasize athletics, so older track athletes are vital for passing on vital information on training and technique. Unfortunately, USATF doesn't see the value in Masters T & F and doesn't support us. The nonsense about masters exhibitions at the open Nationals and our scant financial support from the USATF are just two examples.

Sadly, we should take our membership money and devote it solely to Masters track and field. This would improve the vitality of our sport. We could devote some of the money to hosting more meets and compensating officials at championship meets. It will be our gain and USATF's loss.

_________________
Thomas Fahey
Dept Kinesiology
California State University, Chico
Chico, CA 95929-0330
discusdoc@aol.com