Famed Bob Boal [Southeastern] Masters Meet goes dark in 2016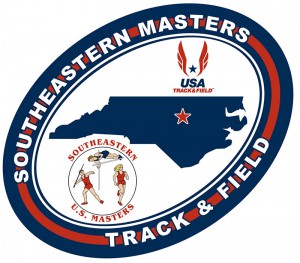 After nationals and maybe the Hayward Masters Classic, arguably the best masters meet in the country is the venerable Bob Boal event in North Carolina, aka the USATF Southeastern Masters Regional Championships. But many were dismayed a couple weeks ago to learn the meet has been canceled for 2016. No reason was given publicly until I started making inquiries. Finally, an explanation emerged. Bob was a David Pain disciple who went to the 1969 masters nationals in San Diego and started his own meet at North Carolina State University in 1971. The 2015 meet was the 45th edition. Don Lein, president of the Southeastern U.S. Masters Board of Directors, shared the reasons with me as well.
Don wrote me Tuesday:
The Board of Directors after several lengthy meetings decided to cancel the 2016 edition of the Southeastern Masters T&F Meet. Finances were not an issue. Since we offer a complete set of events, this means the facility must be complete in all respects from pole vaults to throws to steeplechase, etc.

We have a very limited number of those venues in our geography. Last year we were not notified of the date we could have the facility until very late in our cycle and the available date was in conflict with a major national meet, which resulted in a paucity of qualified officials and because of the lateness of notification, it impacted our pool of volunteers.

While we had no adverse consequences in last year's meet, we were not satisfied and tried to change the timeline. Our top officials were already being booked up for next spring/summer, and since we had little/no prospect of getting an early answer, we decided it was best for all parties to cancel this year's meet.

We have two subcommittees working with two other sites for next year. We're optimistic.
The Southeastern Masters website offers this explanation:
It is with regret that I inform you of our Board's decision to suspend the Southeastern Masters/Bob Boal Masters and Open Track & Field meet for 2016.

Over the past few years we have struggled to schedule a suitable venue and date for our meet. This situation has reached the point that the Board decided to look for alternative sites in the Triangle area for us to continue the meet with the quality of participants, officials, and volunteers that we expect.

We feel that this process of due diligence to make a new site and date selection AND to plan a first-class meet will take more than the next 6 months, and have decided to take this time to "get it right" for re-establishing the Southeastern Masters meet at a new venue in 2017.

The Southeastern Masters Board of Directors takes great pride in the fact that we have hosted this meet annually for 45 years, during which time we have witnessed many outstanding athletic performances by our participants, made possible with the diligent work of our USATF-certified officials and enthusiastic volunteers.

We are now focused on finding a suitable facility and acceptable date to continue this tradition in 2017.

Thank you for your past participation in our Southeastern Masters meets. Stay healthy – good luck with your competitions in 2016 – and we hope that we will see you back in the Triangle in 2017.

Yours in track and field:
Don Lein
President, Southeastern U.S. Masters Board of Directors
Skipping years and canceling meets isn't confined to America.
It's happening in Asia, too, as this report indicates:
SINGAPORE: It was the scene of sprinter Shanti Pereira's gold medal triumph in the women's 200m final at the SEA Games, and the hotbed of athletics during the multi-sports event held here in June. While sports authorities here had hoped to keep the momentum going post-Games, their plans have since hit a snag.

The Asia Masters Athletics Championships (AMA) was initially scheduled for the National Stadium in May next year to allow veteran athletes from the region the opportunity to compete in a world-class venue, but the event could be forced to move to an alternative site because of cost issues.

Singapore Athletics, the organiser of the biennial event, has been asked to fork out about S$600,000 by the Singapore Sports Hub to pay for the conversion of the 55,000-seater stadium from "football mode" to "athletics mode". The National Stadium, with its retractable roof, was designed with three event modes — football, cricket and athletics — in order to accommodate different sports and requirements.

The additional cost is double that of the meet's event budget of S$300,000. While rental of the facility is independent of event funding — it is a separate component funded directly by Sport Singapore — the cost has proved too prohibitive for the national sports association.

"We understand that the Singapore Sports Hub is a commercial entity, but we are unable to pay that amount," said Mr Damon Yong, general manager of Singapore Athletics.

"We were eager to host it at the National Stadium, as it would have been inspiring for the athletes. But the cost of having it there is too prohibitive. We have to explore other options such as Bishan Stadium or the Kallang Practice Track, but there is no seating there."

Held once every two years, the May 4-8 Asia Masters Championships will host about 2,000 veteran athletes aged from 35 years to 100 and older, from 26 countries. The Republic won the rights to host the event at the 17th General Assembly of the Asian Masters Association in 2012. This is the fourth time that Singapore will be hosting the event having previously done so in 1981, 1985 and 1992.

With the National Stadium named as the venue for the Asia Masters meet during its bid three years ago, Singapore Athletics president Tang Weng Fei said they would now need to work on Plan B.

"First of all, we need to do damage control first at the Asian Masters Association meeting in January, to go there and explain (the change)," he said. "It is a pity, but the cost is too much for us to handle.

"Other parties are also affected, such as the National Inter-School Track and Field Championships. It is something we have to grapple with for the next 20 years or more. The question for track and field is, is money the only criteria?"

Singapore Athletics had initially considered rescheduling the Singapore Open Track and Field Championships from September to early May in order for it to be held days after the National Inter-School meet. The meet would then be followed by the Asia Masters Championships. The national sports association had hoped that hosting the event after the schools meet would allow them to split or minimise conversion costs for the stadium, but plans have yet to be confirmed.

Responding to queries from ­TODAY, Jose Raymond, senior director (Corporate Communications and Stakeholder Management), Singapore Sports Hub, said: "The conversion of the National Stadium from football or rugby mode to athletics mode is a resource-intensive endeavour.

"The costs of the stadium conversion to athletics mode was made known to the organisers of the Asian Masters Athletics (AMA) event in July 2015. These costs have not changed.

"There are no hiring charges and the organisers will only be paying for the third-party costs for the use of the venue, which include the costs of conversion, over three track and field events in 2016.

"As Singapore Athletics is one of our key stakeholders, we will provide them with value-add services including marketing support if the AMA is held at the National Stadium.

"We are still in close discussion with Singapore Athletics and will continue to work with them towards finding the best solutions in the interest of developing the sport of track and field in Singapore."



December 1, 2015