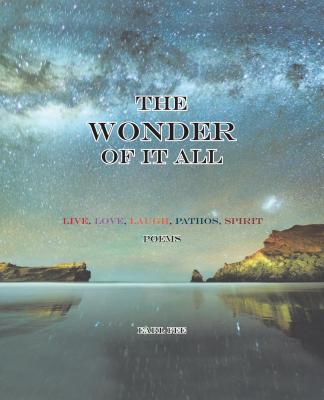 Canada's Earl Fee, named "The Great" by Peter Taylor, produces world records and fitness books with regularity. But last year, he outdid himself by issuing a book of poetry. Titled "The Wonder of It All," the 224-page delight (Trafford Publishing) touches on dozens of topics. He makes you laugh, reflect and remember. He goes short and long. Sample: "The Karate Chop" Two inches of solid pine was fine, / He'd break it without whimper or whine. / Then the day of the hysterical joke: / His broken hand told it was knotted oak. Masters track makes several cameos, including one illustrated by a Francesco Lopez photo showing Earl in a WR 200-meter hurdles at Puerto Rico. "Old Suckers Never Stop" starts: "Just look at that old sucker go!" / marveled the students as I propelled / my near sixty-five-year-old bones across the finish line / on the desert dry indoor track at York U. / I had just used up three-hundred meters of my life / in a stressful forty-four seconds, / even beating some of these teenagers who had not yet / the secret of Dedication."
Today at the annual meeting in Indy,
USATF announced
world champs
LaShawn Merritt
and
Brianna Rollins
as its Athletes of the Year. The press release failed to mention masters. But we have honorees, too.
Charles Allie
(IAAF Best Master of 2013) shared top men's honors with M95 superstar
Orville Rogers,
and W60 thrower
Myrle Mensey
was named women's athlete of the year. (We've had shared titles before,
including 2010
, when
Nolan Shaheed
and
Ralph Maxwell
were the top men.) The USATF Masters Awards Committee (of which I'm a member) also carved out a special award for W65 all-everything
Phil Raschker.
It's called the Masters Track and Field Outstanding Lifelong Performance Award. (But she probably has 40 years left, so what does she do for an encore?) The David Pain Distinguished Service Award went to USATF Masters T&F Committee Treasurer
Carroll DeWeese
, a
cancer survivor
who distinguished himself at Porto Alegre worlds as a safety official who called a halt one day amid a storm. The Awards Committee also has
posted 38 winners
of age-group awards, noting that honorees set 14 world records, 54 American records and earned 31 World Championship gold medals.
I didn't go easy on bigwig USATF official
Murray Sanford
over the years. He made a
suspicious call
at 2006 Charlotte nationals to un-DQ a friend of his from Georgia. But Murray,
who died last month
at age 72 after an "extended illness," was a
Hall of Fame official
who supported masters track by refereeing at many of our meets. I met him first at 2005 Hawaii nationals (where he hassled me over photo credentials), and I chatted with him many times since, including at Sacramento and Olathe nationals. He also drew my attention to his fellow
Georgian Charlie Ross.
Murray was a tough cookie who knew the rules, and didn't cut critics much slack. But he tried to hold masters track to the same standards of officiating as the senior (elite) nationals and Olympic Trials. "Murray was a gentle man who cared about our sport, our young athletes and our association,"
said his association.
"He was the first person to arrive at a meet and the last person to leave. He taught many of us how to officiate and how to be good stewards of this sport. He will be missed by all." His memorial was Nov. 24, but donations may be made to the "W. Murray Sanford Memorial Scholarship Fund" via Wells Fargo Bank, or
treasurer@usatfga.org
via PayPal.
Robert Richardson,
the national-class M60 jumper and sprinter, has taken the baton as new president of the
Southern California Striders
from nine-year leader
Brenda Matthews
. And he's fast out of the blocks. At the masters track club's
annual awards banquet
Nov. 23, he recalled how the late 1990s had more meet opportunities for SoCal masters. In recent years, however, some meets have fallen out of the deck and others fallen on the same date. So Rob's idea: Can't we agree not to step on each other's spikes? He'd like to see meet directors avoid conflicting dates. This is a tall task, but it's long overdue. All meets would benefit if they don't force athletes to choose. Have other regions made similar efforts? The Striders banquet also was graced by Olympian
Bryshon Nellum
, who made the
storybook comeback
from gunshot wounds to his legs to make the London team in the 400 and 4×4 and won the 2013 NCAA 400 title for USC. I asked him about his prospects for a professional contract (he still doesn't have one), and his coach,
Ron Allice
, added some perspective. The light was too dim, so I used photos in this video.
M50 sprinter
David Neumann
reports he's making progress in comeback from injuries. But no strain or pull has handicapped his thoughfulness. He sent along a masters track poem for the Thanksgiving season (below). Besides embracing my family and friends, I'm giving thanks today for meet directors who let a wretch like me run in their meets. Most recent was Tuesday's
distance carnival
at Cathedral Catholic High School in San Diego, where I ran a mixed-sex mile and was lapped by everyone but one gent. I'll consider my 8:20 a benchmark I can improve on as I prepare for my M60 debut in June.
For five hours this week, I cleared out thousands of spam topics and posts in the Forums — my message boards. Starting the night of Nov. 21, hundreds of spammers (human and spambot) began bombarding the boards, leading to a flood of posts for drugs, porn sites, dissertation help and whatnot. I zapped most of them. But in the process of pruning the registered users who defaced the Forums, I may have deleted or deactivated legitimate users. I apologize if you are among them. I think you can reregister with a different email address. I also may have deleted your topic or post. Again, I'm sorry. But I'm still learning how to prevent this crap, so bear with me. I have tons of good stuff to report.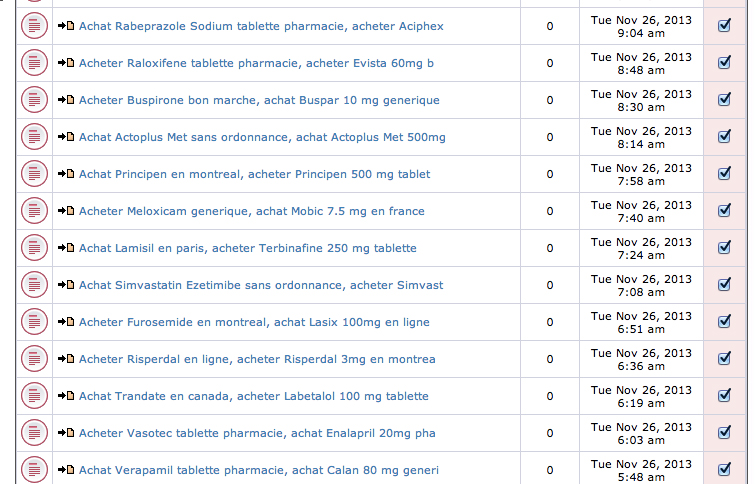 Los Angeles Valley College
doesn't have the rep of a UCLA, USC or Oxy, but its track
records are impressive,
including 10.30 for 100, 40.4 in the 4×1 and 7-1 in the high jump. LAVC may lose its track program, though. (And with it more potential masters tracksters down the line.) Sacramento worlds M60 vault champion
Steve Morris
writes: "My nephew,
Brooks
, who is a volunteer track coach at Los Angeles Valley College, is trying to save the program at LAVC" and shared information on how others can help keep it alive. Many masters got their start in high school, I realize. But those lucky enough to continue their careers in college are often the most dedicated masters athletes decades later. Hope LAVC can hang on.
I was 9 years old when I heard the news — at lunchtime at
Centralia Elementary School
in Anaheim, California — that
President Kennedy
had been shot and killed in Dallas. I recall watching TV with my mother that long dreadful weekend. But while pondering who I was in 1963, a skinny fourth-grader recently moved from Michigan, I realize that the nation's grief-stricken moment came the same year I discovered my speed. Absolutely nothing had to do with the other. But it means I can mark my track age as 50. I learned I was fast the usual way — in a footrace. It wasn't on a track. It was a grassy stretch, perhaps 100 meters out and back. My class raced to a fence and returned to the blacktop, and only a scrawny kid named
Claire
beat me. (Wish I knew how his career played out!)
Winners of the Olympic 100-meter finals are tagged the World's Fastest Man/Woman. But does the same apply to WMA champions? Of course not. Nations send their best to the Games. Nations hardly know masters athletes exist. So it was startling to read a
British news story
that said: "Mr (Pat) Logan, who is from Epsom and trains at the David Weir Arena in Carshalton, is officially the fastest over-50 runner in the world having won the 100m title at the World Masters Athletics Championships in Brazil last month." His time of 11.79 was exceptional, of course. But M55
Val Barnwell
ran 11.73 into a 2.6 mps wind at
Olathe nationals
, and
Dr. Allen Tissenbaum,
53, ran 11.62 in the Olathe prelims. (He pulled up in the finals.) Mastersrankings.com lists six Americans over 50 who ran faster than 11.79 this year, topped by
Lonnie Hooker's 11.45
. So enough of the "fastest over 50″ nonsense. Pat is probably red-faced seeing this in print.
What a lucky duck Usain Bolt is. In Monte Carlo over the weekend he had the honor of meeting Charles Allie and Christa Bortignon, WMA Best Masters of the Year. They shared the stage and limelight at the annual IAAF Gala, where Bolt got his latest IAAF Athlete of the Year award. Christa responded to my quickie Q&A request, and told some of her experiences. She also shared the photos here, including one with fellow Canadian sprint great (and Olympic champion) Donovan Bailey. "For me the best part was receiving the trophy from the IAAF President Lamine Diack himself," Christa says.